For more information, call us on 01937 222 123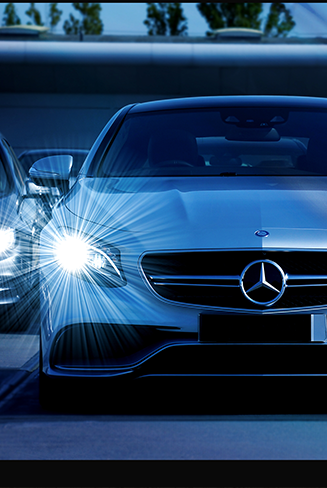 Contract Hire is a car lease that allows you to drive a new, or nearly new vehicle over an agreed period of time and mileage. This gives you cost-effective access to new vehicles and protects you from depreciation normally associated with owning a new vehicle outright. You also have the option to include vehicle service, maintenance and repairs in a maintenance rental, which means you can accurately budget for all your business motoring.
When your contract hire agreement ends there are two options available to you. These are:
Return the vehicle to the finance company.
Get an extension on the lease in agreement with the finance company.
There is no option to purchase the vehicle. The vehicle should be returned to the leasing company in a condition that meets the BVRLA 'Fair wear and tear' guidelines, otherwise charges may be incurred.
In order to take out a business contract hire agreement you must be a sole trader, partnerships, limited company or a public limited company. Personal contract hire is available to any private individual over the age of 18.
Benefits of Contract Hire
Low monthly repayments, fixed for the duration of the agreement.
Flexibility of length of agreement, from as little as 12 months up to 60 months.
No hassle with having to sell the car.
For Business Contract Hire Customers repayments can be claimed as a company expense, which can be up to 100% depending on the CO2 emissions of the vehicle.
50% of the VAT van be claimed back on Business Contract Hire agreements and 100% of any Maintenance package can be claimed back. If the car is designated as a pool car then 100% of the VAT can be claimed back.
Leased cars are not counted as an asset and therfore do not show on a Companies Balance Sheet.
The Road Fund License is included in the monthly payments
Potential Risks
If you terminate the lease early, you my have to pay an early termination fee which can be costly.
At the end of the agreement if the vehicle is returned with any damage, the finance company may charge you for the cost of repair. This can include, low tread on tyres, scuffed alloys, scratches, etc.
Excess mileage charges may apply if you have gone over your contracted mileage at the end of the agreement.
Am I eligable for Business Contract Hire?
In order for you to qualify for Business Contract Hire there are certain criteria you need to meet;
You must be a Partnership, Limited Company, LLP or Sole Trader
You need to be able to produce proof of address and identification of the signing Director.
You should have a good credit rating. Although the criteria can be different for each lender.
You must be able to provide audited accounts or bank statements. Most leasing companies will look for you to of been in business for at least 12 months, although some may look at new start ups with guarantees.
Ready to find out more?
Drop us a line today for a free quote!